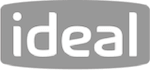 Why Replace, When You Can Repair?
When your boiler doesn't work and you need a quick fix, get free expert advice from the boiler repair experts at Rapid Boiler Repair. Whether you need reliable boiler repair or just some free help so you can fix it yourself, our team of engineers is standing by to assist you and make your boiler troubles a thing of the past.
Southampton Emergency Boiler Repair
Located in Southampton, Hampshire and serving the emergency boiler repair needs of our residential customers throughout the area, Rapid Boiler Repair is the only emergency boiler repair company that offers hassle free, reliable boiler repair services and free advice to help you fix your boiler fast.
Emergency Boiler Repair In
5 Easy Steps
Another reason our customers choose us is that we offer free, reliable advice that can help you carry out your own boiler repair. Here's how it works in 5 easy steps:

Simply Give Us a Call and Speak with One of Our Trained and Knowledgeable Boiler Repair Professionals

Explain What Is Wrong with Your Boiler (I.E. Boiler Doesn't Work, No Heating, No Hot Water)

Our Engineer Will Give You Free Advice on How to Fix Your Boiler *

If You Can't Fix It, One of Our Trained Engineers Can Carry out the Repair for You

Enjoy Your Heat and Hot Water Again as Well as the Money You Saved
*We hope to be able to resolve basic issues via voice call or video call, but as they are gas appliances can not advise further than what is legally allowed.Things we can help check are pressure in boilers, assist with bleeding radiators, checking if programmers or thermostats are faulty, checking if fuse board has not tripped or just finding your reset button or checking you have gas available plus others.
Free Boiler Repair Advice
When you call Rapid Boiler Repair, you can choose our exclusive free boiler repair advice via telephone or video call, or one of our experienced boiler repair engineers can visit to carry out the repair for you. Either way, your boiler is fixed and you will have heat and hot water again in no time.
Trained And Experienced Boiler Repair Professionals
At Rapid Boiler Repair, our staff is trained and knowledgeable in the service and repair of all types of residential boiler systems and provide fast, reliable boiler repair service, free advice and unmatched service and support.
Rapid Boiler Repair were exceptional. The work carried out was to a high standard and the service and price was very good. Highly recommended.

M Brathwaite
Really good job fixing and servicing my boiler. Would use again.

N Thomas